Alexandra Prager is an Executive Director and a Product Manager on the Blockchain Launch team within the Onyx by J.P. Morgan business unit. She focuses on developing new applications, networks and shared technology to deliver blockchain-based solutions.
Prior to joining Onyx, Alexandra worked on a strategy team within the Securities Services business focused on emerging fintech and data solutions. Alexandra also worked on overall business development and competitor analysis for both the Global Custody and Fund Services businesses.
Alexandra joined J.P. Morgan in October 2010. She holds a Bachelor of Arts degree in Public Policy from Duke University.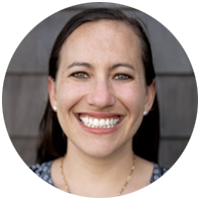 Alexandra Prager
Executive Director
Onyx by J.P. Morgan
Blockchain Launch