Anastasia is a leader in Deloitte & Touche LLP's Risk and Financial Advisory practice with domain expertise in financial services. She has over 19 years of experience delivering value to clients with focus on technical, operational and risk considerations around controllership and finance transformation. ​
Ms. Traylor is focused on controllership and finance modernization solutions. In her work she serves as a true business partner to controllership and finance executives in their effort to transform toward a more sustainable, lower-cost operating model, enabled by technology. Ms. Traylor has a unique background that combines the depth of technical accounting and reporting expertise with technology implementation and process/controls optimization experience.  This background allows her to advise on all aspects of controllership and finance modernization addressing target operating model, digital, and governance/controls considerations.​
In recent years, Ms. Traylor has led engagements focused on process optimization and controls rationalization and enhancements in the context of treasury data management, intercompany transaction processing, significant accounting changes (leasing, CECL), and fund accounting process at a mature hedge fund. As part of process optimization efforts, Ms. Traylor  effectively executes discovery and process decomposition to identify risks in the process and solve for complex unknowns.​
Ms. Traylor began her career in Deloitte's audit practice and leverages those 5 years of experience to inform advice and recommendations in every project with an "auditor's" lens.​
Ms. Traylor is a Deloitte Blockchain Fellow, eminent in the marketplace with a vision for the Art of the Possible for blockchain in finance and controllership. ​
Ms. Taylor is a certified Business Chemistry facilitator, leading session that use science to improve the art of business relationships.​
 ​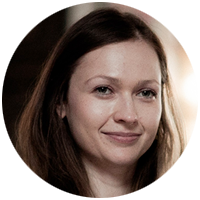 Anastasia Traylor
Partner
Deloitte