Angelica Valencia is the Executive Director of Global Clearing and Innovation for Latin America and the Head of Global Clearing Market Management. She is responsible for the strategy and commercialization of Global Clearing & FX in Latin America and brings consultative expertise on innovative solutions such as for J.P. Morgan's blockchain base digital platform, Liink. As the Global Lead of Clearing Market Management, Angelica and her team are responsible for analyzing market and industry trends, competitive intelligence and delivering thought leadership for
our clients.

She started her career at J.P. Morgan in 2008 at the derivatives products trading desk in New York and has since expanded her experience with international assignments in Colombia and Mexico.

Angelica is part of the board of NuevaLife, a foundation that focuses on the improving the lives of indigenous communities living in extreme poverty. She served for 2 years on the global board of Adelante, which is a J.P. Morgan Hispanic and Latino business resources group that promotes professional development and leadership opportunities
within the firm. Angelica is the co- founder of ALPFA chapter at the University of Florida (Association of Latino Professionals for America) and continued her involvement at the ALPFA chapter at J.P. Morgan.

Angelica holds a bachelor's degree in Finance and Entrepreneurship from the University of Florida and recently completed a professional certification on Disruptive Innovation Strategy from Harvard Business School Online.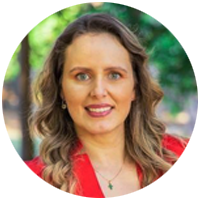 Angelica Valencia
Global Clearing Commercialization Lead
Head of Clearing Solutions for Latin America, Payments
​​​​​​​ J.P. Morgan