Aurora Garza Hagan is CEO & President of PNC Global Transfers, a money transfer services unit of PNC Financial Services. PNC Global Transfers offers banks and licensed  money transmitters the processing and aggregation services for remittance and cross border payments. As the head of PNC Global Transfers, Hagan leads a multi-disciplinary  team focused on transforming cross border payment services with innovative solutions  and digital technologies. Hagan has led the organization's strategic transformation  while PNC Global Transfers continues to be a leader in cross boarder payment  processing services.  
Hagan joined PNC Global Transfers in 2001 and held various positions prior to becoming CEO in 2015, including 9 years as CFO. Prior to joining PNC Global Transfers, Hagan held various auditor positions at Ernst & Young, Continental Airlines, and the University of Texas System.  
Hagan is currently the chairperson of the Money Services Business Association (MSBA) and has served on the board since 2018. She is a graduate of the University of Texas at Austin, with a Bachelors of Business Administration, and is a certified public accountant in the state of Texas.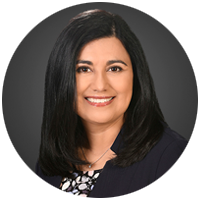 Aurora Garza Hagan
CEO & President
PNC Global Transfers