Bevin is a globally-minded professional with a very strong digital financial services background. She has a proven and successful track-record of working on complex large-scale digital projects with diverse and geographically dispersed constituents. As a Managing Director with Deloitte Consulting, Bevin leads a multidisciplinary team of designers, developers, strategists, data scientists and user experience experts on projects that deliver hyper-personalized brand experiences.  Previously, Bevin led digital transformation projects for companies across the US, Mexico, Colombia, and Chile. In 2019 Bevin received a HITEC 50 award as one of the most influential professionals in the technology industry in Latin America.  She has been a featured speaker at the MasterCard Innovation Forum, Chief Digital Officer Summit, and has co-authored articles for Forbes Mexico.  
Earlier in her career, Bevin was the Global Digital Capabilities Leader for a major international bank and led cross-functional and customer experience-driven transformation programs. Over the past eighteen years, she has led several successful CRM, localization, mobile, web, conversational.ai, digital marketing, martech, and customer experience strategy projects for her clients in the US, Canada, Brazil, Colombia, Chile, Mexico and Peru. 
Bevin holds a B.A. in Political Science from the University of Arizona and Master's from Northwestern University with a concentration in Communication Systems Strategy & Management.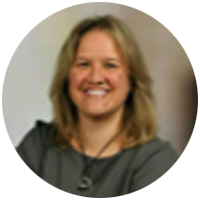 Bevin McArthur
Deloitte