Cheryl Guerin is Executive Vice President, North America Marketing & Communications where she is responsible for driving brand preference and reputation for Mastercard across U.S. and Canada. Ms. Guerin's team develops and implements coordinated communications and marketing strategies reinforcing the value of our brand, products and services to drive revenue growth and market share for the region. Her responsibilities include directing the brand's award-winning Priceless campaign, communications, consumer marketing, sponsorships, digital, research and insights, as well as B2B and partner marketing activity to drive greater connection with consumers and businesses.
Prior to this Cheryl led Mastercard Credit Products with responsibility for all aspects of product strategy and development globally. In addition, she also held a general management role, overseeing all Products and Services for North America.
She also previously ran US Marketing where she launched successful marketing platforms such as Priceless Cities, Priceless Surprises and the Priceless Causes Stand Up To Cancer platform. Ms. Guerin joined Mastercard in 2000 and has also run several key Marketing functions including, Global Digital Marketing and Global Integrated Promotions. Key achievements include building organizations around these disciplines globally, as well as continued industry accolades, most recently a 2021 Cannes Grand Prix for creating the breakthrough True Name card feature.
Prior to Mastercard, Ms. Guerin held several account services positions at advertising agencies such as Bates Worldwide, managing campaigns and product launches for clients such as Avis, American Home Products, Best Foods, NatWest Bank and Samsung.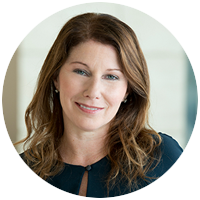 Cheryl Guerin
Executive Vice President, Marketing and Communications, North America, North America
Mastercard