Christeline is a Strategy Associate on the Global Transaction Services (GTS) Strategy team. Her focus areas include digital assets, emerging technology, digital payments, and analytics.  
Prior to joining the Strategy team, Christeline was in the Treasury Management Analyst Program (TMAP). Within this program, she has had the opportunity be on the Enterprise Engagement Team, which manages the funding of all GTS products, and the Energy & Power Large Corporate Sales Team where she assisted Treasury Sales Officers in designing and delivering integrated Treasury Management solutions consisting of multiple products to global energy and power sector clients. 
Christeline is extremely active within Bank of America's Employee Networks, serving as Business Volunteer and Support Chair on the Disability Action Network and an active member of HOLA (Hispanic/Latino Organization for Leadership and Advancement) and LGBT+ Pride. She is also a Minority-Owned Business Partnership lead within Global Transaction Services' Social and Economic Action Council, and is an analyst/associate representative on the Employee Satisfaction Committee. 
Christeline graduated with a Bachelor's degree in Economics and Japanese from Middlebury College. Prior to joining Bank of America, she interned at Deutsche Bank within Global Transaction Banking and Mastercard within their Advisors group. In her free time, Christeline is an avid gamer and tech enthusiast.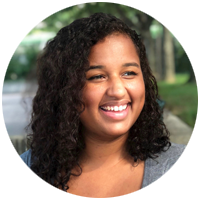 Christeline Velazquez-Roso
Global Product Strategy Associate
Bank of America