Darlene "Dar" Miranda is Vice President of Product, UX and Research for DailyPay, a company that is building a new financial system and changing pay, for good.

Prior to that, she was a VP of Product for Sterling, a background screening and identity services company. Having spent many years at American Express, she moved on to roles in startups defining and evolving their products including: VP of Product and Design at CommonBond, a fintech company, leading the consumer lending and enterprise solutions, Head of Product at CredSimple, a healthcare technology company tackling the challenge of fragmented provider data, and VP of Product at Wickr, an enterprise secure messaging company acquired by AWS.

She frequently advises fintech companies and speaks about customer-centric product and design at industry events. Dar holds an MBA from New York University's Stern School of Business and a BA in Economics from the University of Pennsylvania.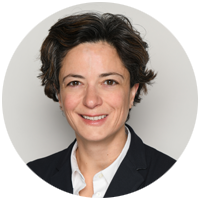 Dar Miranda
Vice President of Product
UX and Research
Dailypay