Deborah Murphy is currently the Sales Transformation Leader for the Business Segment at U.S.Bank.  In this position Deborah has the opportunity to work across the Payments Business and the Consumer & Business Banking Business as U.S.Bank.

Deborah has over 20 years of experience in the Payments Industry.  In her prior role she was Head of Continuous Improvement for USBank's Payments organization and held several positions within the banks Merchant Business (Elavon) leading up to this.

Deborah has deep expertise in organizational transformation, program management and change management.  Deborah's greatest interest lies is solving large complex problems which is key to the success of the positions she has held to date.  Her greatest passion is seeing people develop and her roles in leadership have given her the greatest reward throughout her career.  

While not focused on all things Payments and Banking Deborah can be found outdoors running, walking, hiking and biking for 11months of the year in Atlanta where she lives with her husband and two young children.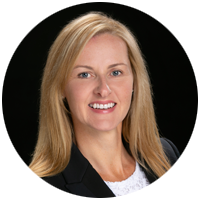 Deborah Murphy
SVP Business Banking Sales Transformation
Business Banking Segment
 U.S. Bank