Dr. Bray is a cognitive behavioral researcher, speaker/best-selling author and the CEO/Founder of the Adaptive Institute, a research-based firm that provides science-based solutions for organizations.

Dr. Bray has worked with Fortune 500 companies and tech companies, creating virtual and in-person learning and career journeys. Dr. Bray has 2 Ph.Ds (Organizational & Adult Development, Industrial/Organizational Psychology with a concentration in cognitive sciences) and an MBA.

He is a researcher and faculty member at the Harvard Brain Health Initiative and also teaches at the Fuqua School of Business at Duke University for executive education.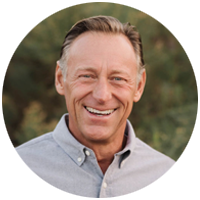 Dr. Chris Bray
CEO/Founder
Adaption Institute