Frances Zelazny is Co-Founder & CEO of Anonybit, a decentralized biometrics infrastructure (not blockchain!) that is breaking new ground in the area of user privacy and digital security.

With over 25 years of experience scaling up enterprise SaaS companies in cyber, fintech, digital identity and analytics, Frances leads with strong vision and operational capacity. Since her early days in biometrics, Frances has been an outspoken advocate for consumer privacy and the responsible use of biometrics and has helped craft regulations that guide the collection, usage and sharing of biometric data.

Frances has a Bachelor's Degree in Political Science from Hofstra University and a Master's Degree in International Affairs from New York University.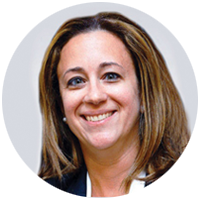 Frances Zelazny
CEO
Anonybit