Gail Locascio is currently the US Sales Head of International Subsidiary Banking & Commercial Real Estate for Global Payment Solutions (GPS) at HSBC.  In this role, Gail is responsible for developing the inbound GPS business in the US by working closely with international partners to leverage HSBC's global network for international clients.  She is also responsible for growing the GPS Commercial Real Estate client base in the US. 
Gail has been in Treasury Services for 20+ years.  Prior to joining HSBC in 2015, she worked at LaSalle Bank/ABN AMRO, Cole Taylor Bank, and JPMorgan.  At these institutions she was in Treasury Sales covering: Middle Market, Business Banking, Correspondent Banking and Global Banking Multinational clients. 
Gail is a graduate of University of Illinois Urbana- Champaign where she holds a Bachelor's in Finance.  She received her MBA in Management from DeVry University's Keller Graduate School of Management.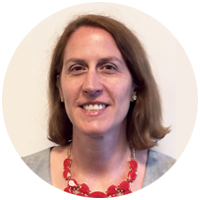 Gail Locascio
US Director of Sales
Global Payment Solutions
HSBC