Johanna is the Managing Director, North America, at Mambu. With over 20 years' experience in the financial services technology industry, Johanna has extensive experience in product management, software development, implementation services, compliance, and business process re-engineering.  
At Mambu, Johanna will grow and strengthen Mambu's U.S. and Canadian presence and operations with a focus on strategic investments in partnerships along with building out first-class local commercial and operational teams in the North American market.  
As an industry veteran of the fintech space, Johanna is a passionate speaker on a broad range of topics including regulatory and compliance in financial services, digital transformation managed services, design authority, testing services, and banking innovations such as PaaS, AI and Blockchain; she is a thought leader in streamlining business practices, best practice software implementations and strategic engagement alignment.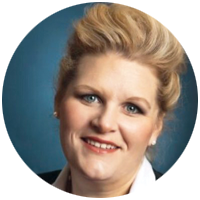 Johanna Pugh
VP North America Growth & Strategy
Feedzai