Judy P Stoldt is the Global Head of Global Payments Solutions Compliance Advisory at HSBC.  She has been with HSBC for 24 years, dedicated to payments and payment risk.  She started her career at HSBC as a Product Manager for USD High Value Payments and then moved into Financial Crime Compliance in 2004. 

While in Compliance, she worked in many areas assessing payment risk such as transaction monitoring, correspondent banking due diligence, payment transparency and product advisory.    Judy stays current in the emerging payments space by participating in industry groups such as Women in Payments, Wolfsberg Payment Transparency Standards and the UK Funds Transfer Regulations Practitioners Group. 

Judy lives in Buffalo, NY with her husband, two daughters and two rescue dogs and is an avid football fan.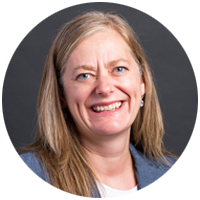 Judy Stoldt
Global Head of Compliance Advisory for Global Payment Solutions
HSBC