Kelly is the Senior Manager, Treasury of The AES Corporation – one of the fastest growing utilities and renewables companies that is leading the energy industry's responsible transition to net-zero electricity emissions. She joined AES 10 years ago and has almost twenty years of experience in the Treasury space.
Kelly has a bachelor's degree in Business and Economics from Seton Hall University. She has served on the Board of Directors for the Boys and Girls Clubs of Indianapolis and as a volunteer with various early childhood education and development-focused charitable organizations. In her leisure time, she enjoys drawing, hiking, learning foreign languages, and travelling. 
Kelly resides in Arlington, Virginia and has a seven-year-old son.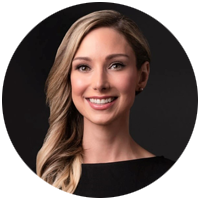 Kelly Carpenter
Sr. Manager, Treasury
The AES Corporation