Kelly Ifill is the founder and CEO of Guava, a neo-bank and community platform designed to serve Black entrepreneurs and small business owners. Kelly works to close the racial wealth gap by providing equitable financial products to these entrepreneurs. 
Prior to founding Guava, Kelly co-founded Seneca Network, a nonprofit organization that connects Black and Latinx founders at the earliest stages of their businesses with angel investors, mentors, and industry experts. She previously held roles in EdTech investing, where she saw firsthand the challenges Black founders face in securing funding. She holds a bachelor's degree in mathematics from Baruch College, an MA of education in mathematics from St. John's University, and an MBA from Columbia Business School. 
As a first-generation American, raised in an immigrant family of entrepreneurs in Brooklyn, NY, Kelly's personal and professional journeys have informed her passion to help create wealth for our communities.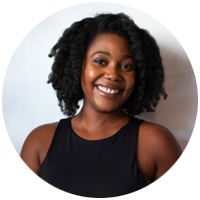 Kelly Ifill
Founder and CEO
Guava