As chief of staff to the Elavon CEO, Kim Osborn is responsible for planning and directing key initiatives on behalf of the CEO and managing communication within the senior leadership team and the broader organization. In addition, Osborn is the head of employee experience at Elavon, focusing on creating a positive experience and increased engagement with employees across the global footprint.   
Before joining Elavon in 2018, Osborn was a consultant at North Highland. In this role, she led the brand strategy practice and was a senior project delivery leader, specializing in customer and employee experience, branding and marketing.   
Osborn holds a bachelor's degree in Advertising from the University of Florida. She serves on the board for the Women of Atlanta Business Resource Group and is the chair of the Elavon Global Engagement Steering Committee.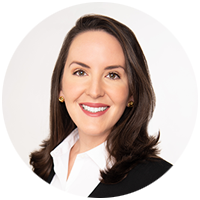 Kim Osborn
Chief of Staff, Head of Employee Experience
Elavon