Kris Farrelly is responsible for our Strategic Account Service which incorporates NA Customer Implementation as well as Strategic Service for our Enterprise, Corporate & Commercial clients as well as our Global Airline and Operational Partner Support. As the SVP she oversees the Operational Account Executives that work with the Client Executives to enhance Enterprise Client relationships, meet operational objectives, and grow business as well as the full NA project portfolio for customer implementations projects in access than 140-160 on going implementation projects. 
Kris has strong international business and operations background with more than 25 years in Payments. She held various other operational roles during her career within Elavon which include but are not limited to, Solutions Engineering, Premier and Implementation Services in EU, Site lead for the German Elavon branch, Head of Complaints etc.  
Kris is a graduate Elavon's Inspiring Global Leadership Program as well as Elavon's Management Development Trainee Program.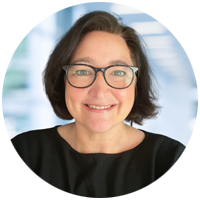 Kirstin Farrelly
Global Operations / SVP, Strategic Account Services
 Elavon