Leah leads a team overseeing Swift's strategic engagement with tier-one global banks and market infrastructures, with focus on enhancing cross-border payments, innovation co-creation and interoperability. She is a seasoned leader with more than 20 years of experience in payments, digital commerce and new and emerging technologies. 
Prior to joining Swift in 2020, she spent nearly a decade at American Express holding senior roles leading B2B merchants, corporate payments, and strategic partnerships. She also held strategic roles in the US and UK with payments and technology providers. Her expertise is helping clients achieve growth, process optimization and strategic transformation within the payments ecosystem. 
As a member of the Swift NY Community Service team and global mentorship program, she is engaged in Corporate and Social Responsibility initiatives, as well as professional and career development of colleagues and others.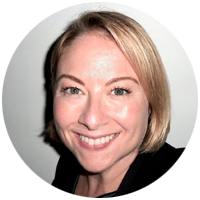 Leah Genone
Executive Director Global Strategic Relationships
Swift