Maia Davis-Singleton is the Director of Client Support at Discover Financial Services responsible for managing operational relationships with global partners across the network. She received her Bachelor of Science degree from Florida A&M University and a Master of Business Administration degree from Loyola University.
She is a financial services executive with a breadth of experience managing multiple functional teams within Operations, Marketing, Government Relations and Diversity Equity & Inclusion. Prior to Discover she worked for Capital One, HSBC and Household Finance.
She currently serves on the board of directors for CASA Lake County and she is the enterprise chair of the Black Organizational Leadership at Discover (BOLD) group.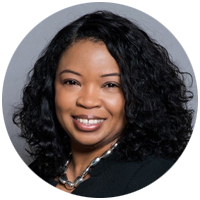 Maia Davis-Singleton
Director of Client Support
Discover Financial Services