As Senior Director and Head of Incentives Marketing, Marina Hodges directs the strategy for driving success in promoting Blackhawk Network (BHN) as the market leader in Incentives solutions.
Marina brings 20 years of experience in retail financial services, having worked for such powerhouse companies as Walmart, AT&T, and H-E-B.  She has led strategy and execution for both closed- and open-loop gift card programs, as well as one of the largest paycard programs in the industry.  She also has deep experience in traditional money services, such as money transfer, bill payments, and check cashing, across domestic and global markets. 
Marina is currently a Board Member of the Retail Gift Card Association (RGCA), a leading gift card organization focused on serving some of the largest names in the gift card industry, and is also a former Chair of the organization. Additionally, she is a member of the Incentives Gift Card Coalition and the Incentives Marketing Association.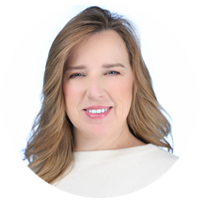 Marina Hodges
Senior Director & Head of Incentives Marketing
BHN