Mary Hines Droesch is the head of Consumer and Small Business Products at
Bank of America. She is responsible for leading the strategy, design,
development and management of all lending and deposit products across Retail,
Preferred and Small Business client segments, along with banking products for
the company's wealth management businesses. She and her team of over 600
employees also work closely with the company's Enterprise Payments and
Digital teams on payment integration.

Mary has more than 20 years of industry and leadership experience and deep
product knowledge. She most recently served as Chief Marketing Officer for
Citigroup's U.S. Consumer business, where she created a unified, client-centric marketing organization of over 500 employees and delivered a seamless, digital-
first approach to attracting clients and deepening relationships with them across a full suite of products.

Prior to joining Citi, Mary spent nine years at American Express serving in a
number of leadership roles, most notably, as Vice President of Change Product
Management, responsible for the P&L and overall customer experience for all
Consumer Charge Card portfolios, as well as developing strategies and products
targeted to millennials. She has also held positions with Inductis,
PricewaterhouseCoopers, Accenture and Compaq Computer Corporation.

Mary holds a Master of Business Administration degree from Columbia
University and a Bachelor of Arts degree in Economics and Political Science from
Boston College. She is a certified Six Sigma Black Belt and Six Sigma Master Black
Belt. She resides in New York City with her husband and two children.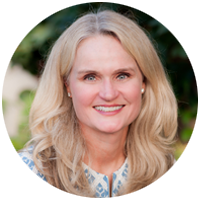 Mary Hines Droesch
Head of Consumer & Small Business Products
Bank of America