Meredith Spatz is EVP and global lead for Citibank.  In this role, Meredith and her team serve as bold and innovative partners with Mastercard's largest customer to execute on a shared strategy that will leverage the assets of our combined organizations to deliver maximum and unique value to our customers and grow faster together.​
Meredith joined Mastercard in 2018 to lead Strategy & Operational Excellence for Products & Innovation.  In this role Meredith was responsible for developing Mastercard's long-term strategy for Product & Innovation to deliver the best, secure end-user and customer experience around the world through co-creation with clients, partnerships and M&A.​
Meredith also drove Mastercard's Digital Enablement efforts to create the infrastructure to digitize our products and services, led the refresh of our Product Management Excellence framework, stood up the Risk Management function and advanced the Cross-Border optimization strategy.  ​
Prior to Mastercard, Meredith was at Citibank where she led Global Digital Payments. She also served as Chief of Staff, led cultural transformation and managed global strategy, planning and performance for the Global Consumer Bank.  Meredith also held several roles in Corporate and Consumer Banking both domestically and internationally, including financial planning and analysis, retail branch management and branch operations. ​
Meredith has a B.A. in Psychology from the University of Pennsylvania and a Masters in Business Administration from Columbia University.​
Meredith lives in Riverside, CT with her husband, Doug, and is proud Mom to Jemma, Jordan, Nash and her boxer dog, Axel.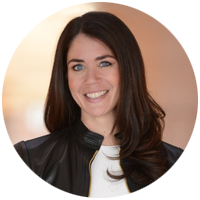 Meredith Spatz
Executive Vice President
Mastercard