With 23+ years experience in the Payments Industry, Monica's primary focus has been Sales Strategy, Client Operations, Client Management and Implementation. Monica is highly versed in complex client issue resolution, technical integrations, operational excellence and client advocacy.  
Monica joined Bank of America's Enterprise Payments team in March 2019.  Prior to this, Monica spent 7 years at Bank of America Merchant Services leading the Relationship Management and Implementation teams within the Large Corporate, Commercial Banking and Business Banking segments.  In this role her teams provided premier portfolio management, implementation of new products and services, managing client's complex payments infrastructure and assisting clients to navigate the changes and expectations resulting from regulatory and compliance initiatives happening in the payments industry.
From June 2009 – September 2011, Monica was the lead business liaison between First Data(now Fiserv) and the newly created joint venture, helping to stand up the business by ensuring First Data's products and services were available to Bank of America Merchant Services.  Contract negotiation, technical support as well as business continuity were critical in this role.
Monica spent 15 years at First Data leading numerous client facing teams within the Retail, Card not Present, B2B, Government, Petroleum and Supermarket industries.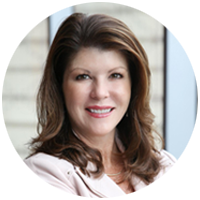 Monica Kennedy
SVP, Head of Merchant Services Portfolio Management
Bank of America