Neda serves as a Global Lead Client Service Partner and Financial Services Industry DEI Leader for Deloitte. In her Global Lead Client Service Partner role, Neda provides advisory support and works directly with engagement leaders and teams to ensure they are successful in delivering exceptional client service. She draws upon strong experience providing strategic, operational, and digital transformation services to a wide variety of Fortune 100 companies. As Deloitte's Financial Services Industry DEI Leader, Neda is responsible for the industry DEI strategy, ambition, and priorities to advance Deloitte's DEI agenda.
Throughout her career, Neda has been a champion for women in leadership. She brings a passion for this topic co-sponsoring Deloitte's Within Reach series, which launched in 2019 and offers groundbreaking research on women in the financial services industry. She has also been a driving force for partnerships with The Female Quotient and 100 Women in Finance.
Neda received an MBA from the Ross School of Business at the University of Michigan and her BA from the University of California, Irvine.  She lives in the Bay Area with her husband and three boys.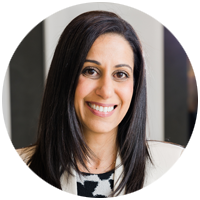 Neda Shemluck
Global Lead Client Service Partner
Deloitte