Nehal Mehta is a mathematician, statistician, astute software engineer, and security researcher skilled in strategic planning, cyber defense, multi-layer authentication, Identity & Zero-trust security. She's also an accomplished entrepreneur. 
As President of Rainbow Secure, she designs security solutions that help businesses keep secure from hackers. Throughout her career, Nehal has secured patents worldwide on innovative technologies & solutions that help businesses & customers enjoy the benefits of digital transformation. 
Her approach to cybersecurity is unique in that it breaks the chain of complex cyber problem-solving down to a one style+color driven security solution. She has successfully partnered with Microsoft, Google, IBM, and other prestigious platforms. 
Nehal is interested in sharing her expertise by being a mentor to someone who is starting their own business or want to do business online but concerned about security, she can help navigate government processes and getting security compliance. 
Nehal has won 3 patents and one more in progress while working with team member Dhaval Shah.  
She has been recognized as Top 10 successful women in cloud entrepreneur by Insight Magazine.  
She has won 4 awards for her inventions and technology solutions. 
She is active community member in WiT, Women in Cloud, IAMCP and Women in Payments.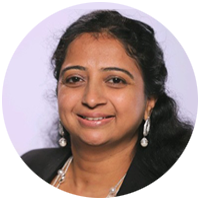 Nehal Mehta
Rainbow Secure