As Executive Vice President, U.S. Bank Payment Solutions & Global Airlines, Pelwasha Faquiryan is responsible for leading and growing the U.S. Bank Payment Solutions organization, in addition to business development and relationships for Elavon's strategic customers across key verticals including airlines, lodging, healthcare, retail, restaurant, public sector and B2C/B2B services. Faquiryan currently stands with a team of more than 300 across the US and Canada.
Prior to joining Elavon in 2015, Faquiryan has held several high-profile customer-focused positions including her time as Vice President of U.S. Acquiring Sales at Ingenico and as Vice President of Business Development and Client Management at First Data.
Faquiryan received a Bachelor of Science in Managerial Economics from the University of California, Davis and actively serves as an advocate in the payments community for DEI and female empowerment, currently she works with the Women in Payments US organization.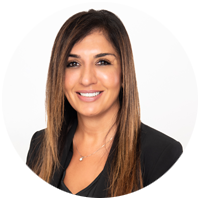 Pelwasha Faquiryan
Executive Vice President, U.S. Bank Payment Solutions & Global Airlines
Elavon