As Vice President and Head of U.S. Merchant Marketing, Rachel leads the U.S. Marketing team to drive revenue, activation, and merchant satisfaction across the U.S. Serving as a key contributor to the GMS strategy in this region, she is charged with identifying and executing high impact initiatives with a focus on key strategic areas including welcomed acceptance, perceptions of coverage, B2B, and Amex Offers. Rachel spearheaded the launch of Merchant Membership, led global roll out of the Always Welcome inclusivity program, and has delivered transformative growth to the Amex Offers ecosystem.
Rachel has a proven track record for driving results in Global Commercial Services, Enterprise Growth, and Prepaid & Alternative Payments. She has led teams across marketing, product development, reporting and analytics, as well as controls oversight functions. Throughout her career, Rachel has launched new products and capabilities – including mobile wallets, e-commerce capabilities, new premium benefits, as well as the Corporate Centurion Card. Rachel played a pivotal role in negotiating the operating agreements and in designing, establishing, and then managing the Prepaid business in the new operating model. 
Prior to joining American Express, Rachel spent a number of years in Paris and in England. Outside of work, she enjoys travelling and spending time with her children.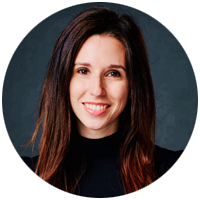 Rachel Levy
Vice President,
Head of U.S. Merchant Marketing
American Express