Brim Financial is one the fastest growing Fintechs in Canada where it has its own issuance license (B2C) and is a provider of financial technology platform as a service (B2B) for Financial Institutions and Large Commercial partners in the payments, cards and integrated buy-now pay-later solutions, mobile and digital banking, and behavior-driven customer engagement, all embedded with a global open loyalty and rewards ecosystem available in real-time at all merchants worldwide.  With Brim's Platform as a Service, partners have the ability to customize every element of the platform and leverage Brim's end-to-end services, on a modular and turnkey basis.  
Brim is the only PaaS globally that bridges the issuance and merchant ecosystem under one vertically integrated platform. A fully two-way symbiotic loyalty and rewards ecosystem bringing together card holder and merchant acquirers under fully configurable issuance platform and open rewards and loyalty ecosystem.   
Brim's goal is to make embedded finance available at every customer hub and touch point seamlessly and frictionless delivering exceptional customer experience.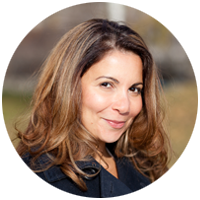 Rasha Katabi
Founder & CEO
Brim Financial