Sarah Phelps is a 23 year veteran of the payments industry and a Senior Vice President of Wells Fargo.  In her current role, Sarah leads the Loyalty Solutions organization, which includes responsibility over Wells Fargo Rewards, the rewards program supporting all cash and points based cardholders, and My Wells Fargo Deals, which is available to all consumer credit, debit and pre-paid customers.  Her team manages all aspects of these programs, including day-to-day management, operations, customer experience, and strategy.   
Prior to joining Wells Fargo in 2012, Sarah was a Principle at First Annapolis Consulting (now Accenture), a boutique payments consulting firm where she founded and managed the rewards and merchant offer strategy practice, and worked on several of the industry's largest credit card co-brands.  She has been quoted in the Wall Street Journal and has published articles on rewards and merchant offer strategy in American Banker, Transaction World, and Loyalty Management.  She is the former chair of the Cards and Payments Loyalty Conference as well as a frequent speaker at Loyalty Expo. 
Sarah is Charlotte based but is often traveling and working in other Wells Fargo locations, including New York, Des Moines, Wilmington, and San Francisco.  She is married and has two daughters.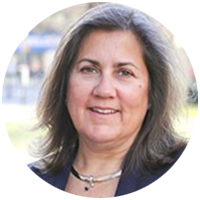 Sarah Phelps
Senior Vice President, Head of Loyalty Solutions
Wells Fargo