Tynika is a SVP in Navy Federal Credit Union's Debit Card Division. Tynika is a 31-year experienced payments professional with expertise in industry trends; evaluating and
implementing emerging payment technology; and supporting functionality and services.

She has las led payment operations to include ACH, wires, checks, and remittance
processing. She has been instrumental in implementation of key payment strategies to include payment hubs, remote deposit capture, image ATM, and debit card digital issuance.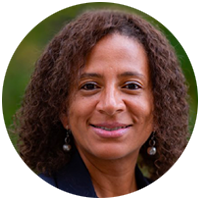 Tynika Wilson
NCFU
Payments